Description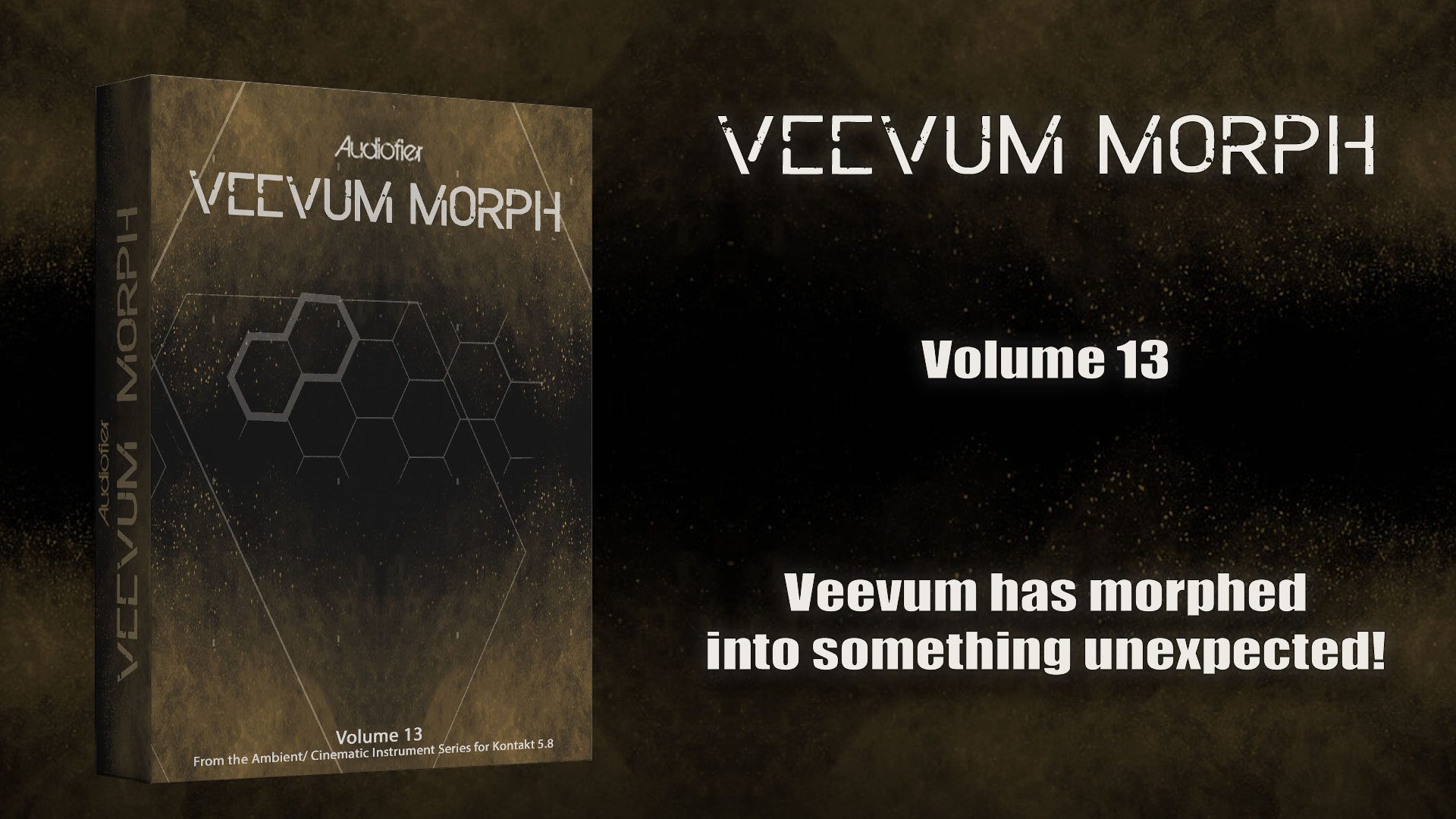 The HoneyComb Style Ambient/Cinematic Instrument
VEEVUM MORPH
In Veevum Morph the sound sources can be grouped into two sets of sounds, A&B, which the user can transition to and from in many creative ways to achieve even more unexpected variations, motions and evolutions that keep music alive and exciting.
VEEVUM MORPH provides pads, soundscapes, loops, and effects generated from a large pool of synths and acoustic instrument recordings that have been processed to become almost unrecognizable.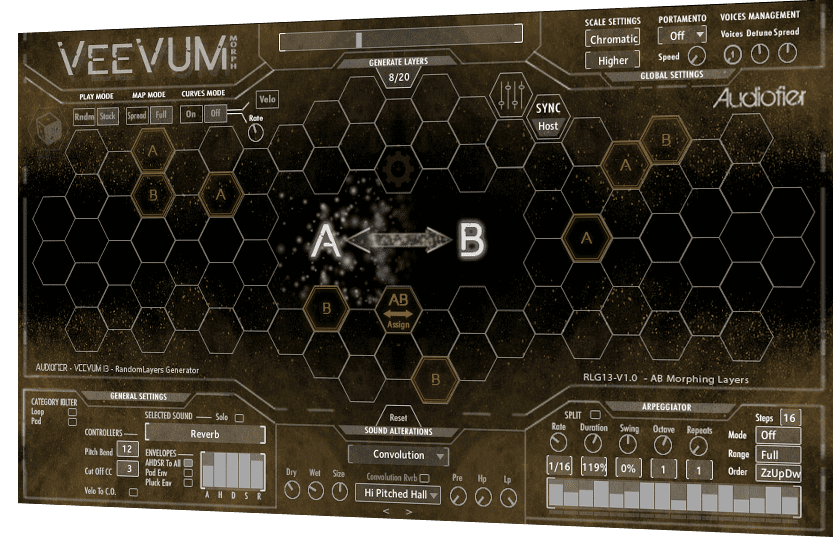 VEEVUM is a growing series of Ambient and Cinematic instruments for modern producers and composers.
With Veevum's unique "honeycomb style" interface you will focus more on the sound relying more on your ears than your sight to look for that specific sound you had in mind. With Veevum you will realise you will spend less time in searching for the sounds through endless lists of meaningless sound names, and pay more attention to what each sound actually sounds like.
Unique Sound Generation
VEEVUM's sound sources (80 in VEEVUM MORPH) can be selected using the hexagons, or can be randomised. The whole patch can be randomised as well, including effects, portamento and unison features.
Arpeggiator and Step Effects
VEEVUM hosts an arpeggiator which in conjunction with the RANDOM playing mode will generate sequences of notes, triggering different sounds every time. Also VEEVUM sports a Step Volume and a Step Filter effects.
Ornaments
VEEVUM features an Ornamento engine which generates additional notes according to user predefined intervals. Useful to spice up arpeggiations, or to enrich static sustaining pads. The added notes can be quantised to scale with the Scale Manager, to avoid out of key intervals.
Playing Modes
When the sound sources are chosen (up to 20 at once in VEEVUM MORPH), they can be played in several ways: RANDOM will select a different sound source per played note, STACK will play all sound sources at once (FULL STACK) or will distribute all chosen sound sources in the keyboard (SPREAD STACK). FULL STACK also can crossfade each sound source with individual volume Lfo's to create evolving textures (STACK CURVE MODE).
Convolver and Random Effects
VEEVUM includes the ever present Convolver with unique Impulse Responses which dramatically change the sounds characteristics. A special Convolver will be active on specific notes when the Random FX feature is activated.
More features
VEEVUM also includes Portamento, up to 6 voices unison, Pitch LFO's and Volume AHDSR (per sound or per patch), Delay, Reverb, Phaser, Rotator effects and more…
VEEVUM MORPH sounds can transition from a group (Set A) of sound sources  (hexagons) to another group of sound sources (Set B), resulting in very creative sound transformations. Set A and Set B sounds can be manually selected by the user or automatically by the engine.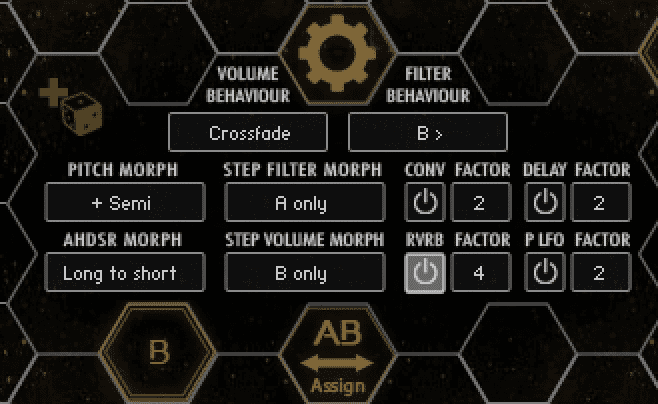 During the A&B transition, the Volume, Pitch, Filter, Volume Envelope, Volume Step FX and Filter Step FX parameters can also morph. Additionally, the Convolution, Delay, Reverb and Pan LFO amounts can be altered to create dramatic effects.
VEEVUM MORPH is the perfect source of inspiration for your Cinematic and Ambient tracks. VEEVUM MORPH retains all the goodies of the Veevum Series (Veevum One to Veevum Luna and Veevum Human) as the natural successor. Plus, it includes the Sound Sources Mixer as it first appeared on the Veevum Sync Series.
Watch VEEVUM MORPH In Action
Let's recap
Sound
80 Sound Sources.
30+ Snapshots.
Randomizable Cells.
Engines
7 Playing Modes: Random, Random+ Persistent, Fixed Random, Stack, Spread, Curves, Velocity Layers.
A<–>B Transition between sound sources.

User or automatic sound sources assignment to A or B set.

Six ways A<–>B transitions: Volume, Filter, Pitch, Envelope, Filter & Volume Step FX.

Optional increase of Convolution, Reverb, Delay and Pan LFO amounts during A<–>B Transition.

Volume & Filter Step Sequencers
Arpeggiator
Ornaments
Voice Manager
Scale/Key Manager
Effects
Convolution Effect
Modulation fx, Reverb & Delay
Random FX
& much more.