Welcome to the Blent Series
Blent Series instruments are designed to excel in their specific functions, allowing users to achieve their desired sounds quickly and easily.
The standout feature of Blent is the Blender, which enables users to blend the four available layers using customizable curves for seamless crossfading.
Introducing BLENT 2 – High Enders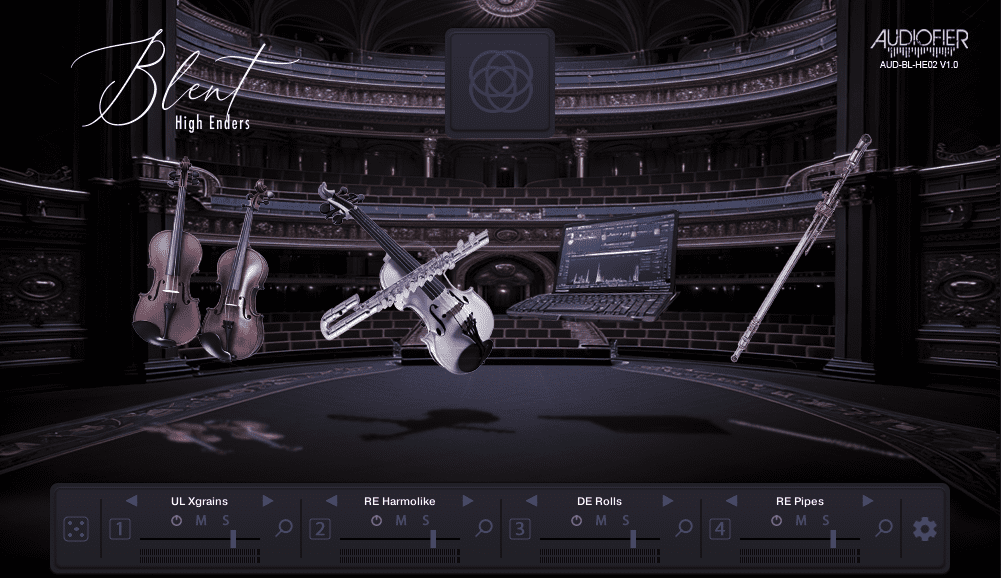 Shimmering High End
Four Layers of ear-tingling Hybrid Strings, Woodwinds, Synths and designed sounds, processed to add sparkle to your tracks.
Blent 2 is the second installment of the Blent Series, specifically designed to cater to the high end of the audio spectrum. It features a vast sample pool that will infuse your compositions with unparalleled shine and brightness. With Blet Series' unique Blender engine, Blent 2 seamlessly blends multi-sampled sound sources, resulting in uplifted and enhanced ambient, cinematic, or electronic tracks. The choice of instruments for the high frequencies is crucial for achieving clarity and separation within your music composition. Blent 2 provides an extensive range of top-end sounds that add a three-dimensional depth and realism to your mix. By including Blent 2 in your music production, you can effortlessly introduce a subtle yet transparent increase in the sense of "air" within your mix. If you feel like your mix is lacking this exceptional quality, do not hesitate to incorporate Blent 2 into your arsenal. With its natural and pleasing high-end information, this tool will undoubtedly breathe life into your music productions like never before.

Layers Galore
Blent includes four sound layers, each with its own dedicated page packed with essential controls to shape your sound. The layer page works seamlessly with the Blender engine, allowing you to set minimum and maximum values for Volume, Pan, Pitch, and Filter. These settings are used by the Blender engine to expertly mold the sound curves for an evolving sound experience.
But that's not all – the layers page also offers controls for Volume Envelope Attack and Release, Delay and Reverb Effects Send, and knobs to adjust the overall tone with precision. Want to fine-tune your sound even further? Blent provides Low-Pass and High-Pass filters for that perfect finishing touch.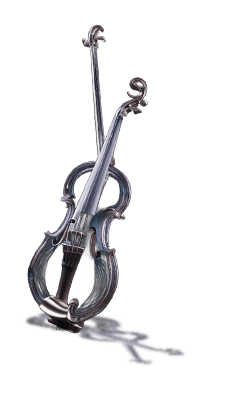 Evolving Sound
The Layers Blending Page is the heart of the Blent Series. It  allows users creating dynamic and evolving sounds. With four layers coming together and blending, users can activate the mod-wheel to transition between different sounds seamlessly. The volume, panning, pitch, and filters can all be customized with user-defined curves, giving endless possibilities for unique sound design. Each layer's parameter will follow a master curve or individual curves. Whether you want a smooth filter close with a slope down curve while the sound pans from left to right with a convex curve, or the Pitch dramatically deepens and comes back to centre  with a concave curve while the Volume increases, Blent 1 empowers you to create your own signature sound.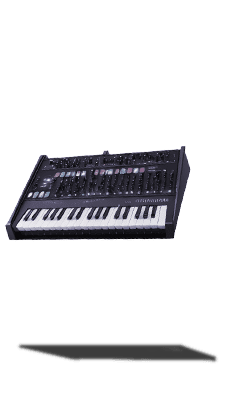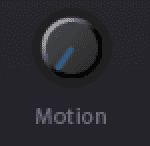 One Mighty Control
Each layer in this series is equipped with a special knob that allows for precise adjustments and enhancements. Whether you're looking to add depth, texture, or motion to your tracks, the Blent Series has got you covered.
In Blent 1-5, with the Motion Knob, you can effortlessly introduce pulsating rhythms and captivating volume dynamics to any layer with ease, with a synced LFO controlling the volume.
Say goodbye to dull and static sounds.

Dedicated Browser
With the Blent Plus instruments' easy-to-use Browser page, finding the perfect sound has never been easier. The Sample pool has been meticulously divided into 7 sound categories, allowing you to quickly navigate through all the available options. By simply clicking on each sound source name, you can preview the samples and find exactly what you're looking for in no time. Say goodbye to endless searching and hello to effortless creativity with Blent Plus instruments.
Included Sound Categories: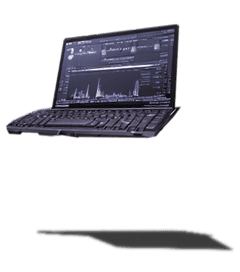 Synths
Designed Highs 1
Designed Highs 2
Organic
Synthesised
Ultra High
Simulated

Global Controls
The Global Page offers master controls for Delay and Convolution Reverb, with plenty reverb and sound design impulse responses which will complement, enhance or even radically alter the sound. We also included mapping controls which allow using more Blent instruments at once on the same midi channel or as in a Kontakt Multi or for live playing.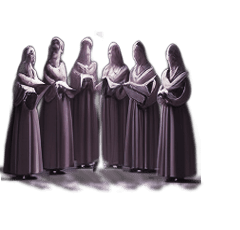 With Blent Series, you have everything you need to unleash your creativity and achieve professional-quality sound design. Let your imagination run wild and create sonic masterpieces like never before. Elevate your music production experience with Blent Series!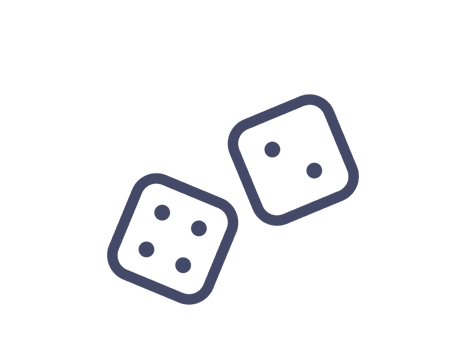 Randomisation Delight
With just the touch of a button, Blent instruments create a whole new patch, allowing musicians and producers to easily and effortlessly explore endless sonic possibilities.
Whether you want to tweak the Blender Settings or completely transform the effects and sounds, our intelligent randomisation system ensures that you always achieve perfectly usable and unique sounds.
Say goodbye to stagnant presets and hello to creative inspiration with Blent 2 from the Blent Series.
Find Blent 2 in two Convenient Bundles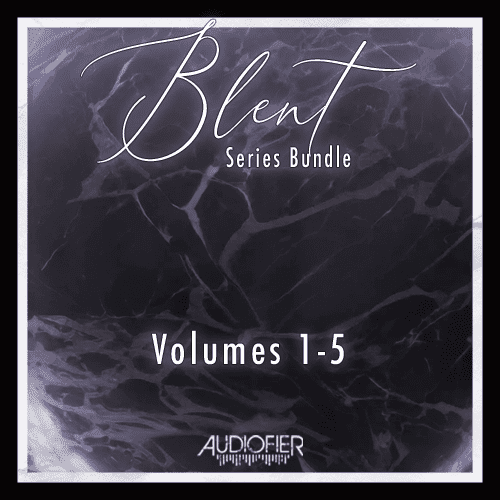 Blent Series Bundle
A comprehensive bundle that includes the first five Blent instruments, providing modern music producers and sound designers with an all-encompassing sonic experience.
From the deep tones of Blent 1 to the shimmering high end of Blent 2, this bundle covers every aspect of the sonic spectrum. With tension-filled, tone-bending clusters in Blent 3 and unsettling, brewing drones in Blent 4, artists can create truly unique and captivating compositions.
And for those looking to add ethereal and atmospheric pads to their tracks, Blent 5 offers a selection of otherworldly sounds.
Embark on a complete journey into the evolving sound of the Blent Series with this incredible bundle.
This bundle includes:
Blent 1 – Low Enders
Blent 2 – High Enders
Blent 3 – Clusters
Blent 4 – Drones
Blent 5 – Padmospheres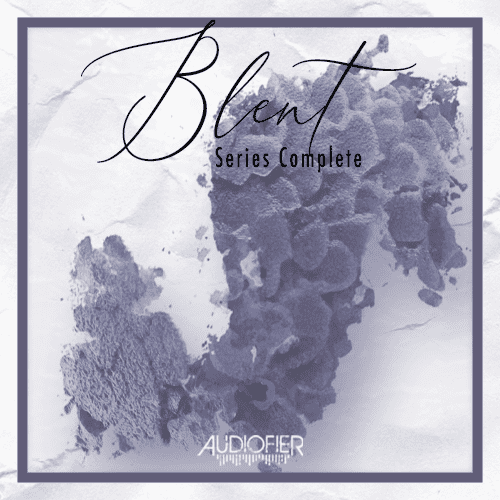 Blent Series Complete
Blent Series Complete is the ultimate all-in-one bundle that grants access to the entire Blent universe.
This collection of ten instruments takes your music production to new heights by adding to the included instruments of Blent Series Bundle energising rhythmic suites of electronic, live, designed, and orchestral drums (Blent 6). Transform your tracks with an ensemble of playable audio loops, including pulses, guitar riffs, and synth sequences that create movement and excitement in any composition (Blent 7).
But that's not all. Blent 8 also includes intricate cinematic multi-arpeggiations, allowing you to add depth and complexity to your soundscapes.
And if you thought that was enough, Blent 9 offers an incredible variety of tension-packed soundscapes and Blent 10 ends the collection with a unique blend of ambient goodness from its Blendeggiator. This one-of-a-kind time-arranging tool displaces the played note in time and creates beautiful evolving soundscapes.
This bundle includes:
Blent 1 – Low Enders
Blent 2 – High Enders
Blent 3 – Clusters
Blent 4 – Drones
Blent 5 – Padmospheres
blent 6 – CinemaDrums
Blent 7 – Score Motions
Blent 8 – Cinematic Arpeggios
Blent 9 – Tensionscapes
Blent 10 – Ambient Fluctuations
Watch Blent in Action
Hear it in Action
Let's Recap:
Blent 2
4 sound layers.
114 multi-sampled sound sources.
Min and Max controls per layer for: Volume, Pan, Pitch (or Fine Tune) & Filter (Hi/Low-Pass).
Attack & Release per layer.
Reverb & Delay Effects sends per layer.
Tone & additional Low/Hi pass control per layer.
Motion (LFO) Control per layer.
Blender (Layers Blending) Engine, 4 automatable parameters per layer, following 4 available curves types, controlled by Mod-Wheel.
Master Convolution Reverb & Delay Effects controls.
Master Low & High Pass Filters
Legato & Portamento controls.
Mapping controls.
Randomisation engine with several randomisation strength levels.
Dedicated Browser.