Sequi2r Synth
Sequi2r Synth
SEQui2R EX's little BIG brother.
DETAILS:
FORMAT: Kontakt Library (5.8.1 or above)
SIZE: 176Mb Ncw Compressed
FILES: 958 (Galbanum, Architecture Waveforms)

Requires Kontakt's full retail version. It will not work with the free Kontakt Player

Sounds And Presets Installation requires PULSE DOWNLOADER
Description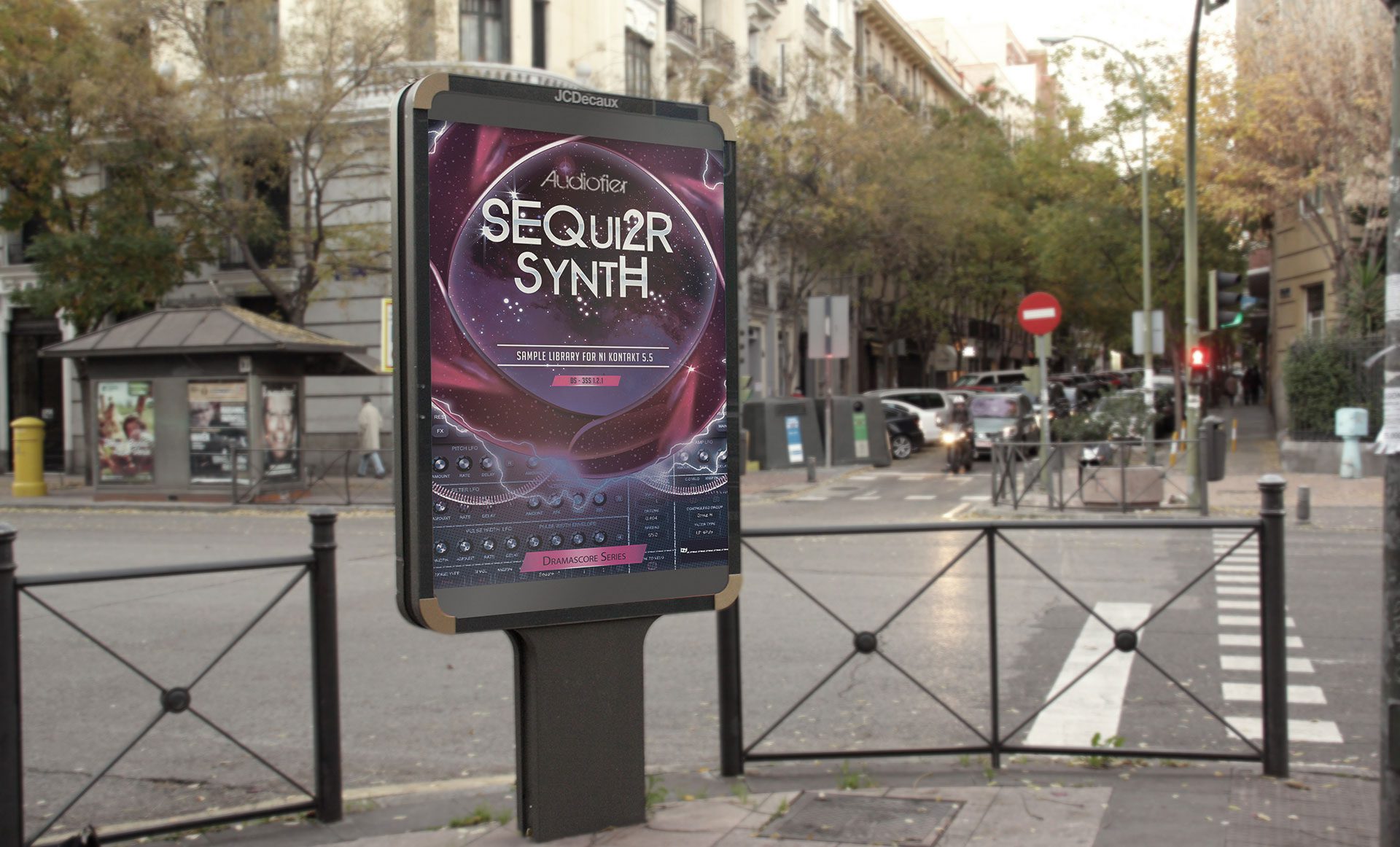 SEQui2R has just become Analog!!!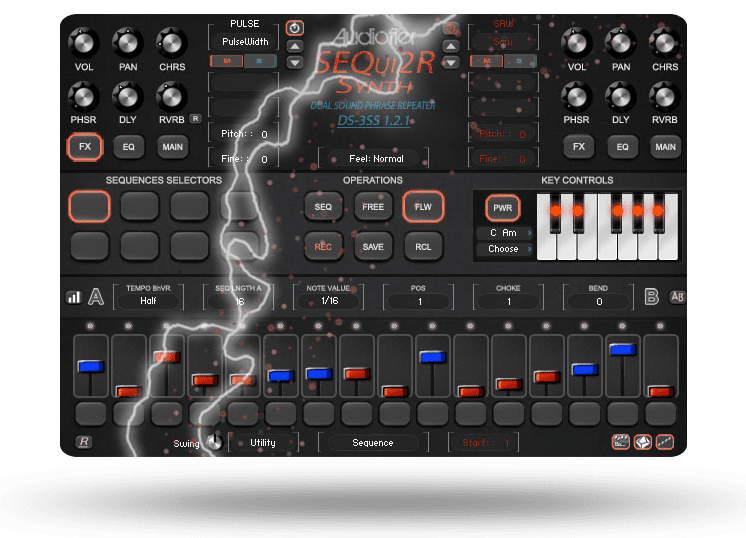 SEQui2R Synth features 2 main oscillators, a Sub Oscillator and a Noise Generator.It includes around 80 waveforms divided in 8 different categories:
Saw, Square, Sine, Triangle, Pulse, Mixed, Unison and Driven.
Individual Amp, Pitch, Filter and Pulsewidth Envelopes and LFOs for each Oscillator.
LEGACY STEP FUNCTIONS
Like its predecessor, SEQui2R Synth's step sequencer is uniquely powerful, fun and creative. It features:
Portamento mode per step, 2 Stutter modes per step, Ornamento per step, Random/Improvisation per step, Plus Volume, Pan, 2 Filters and Distortion per step!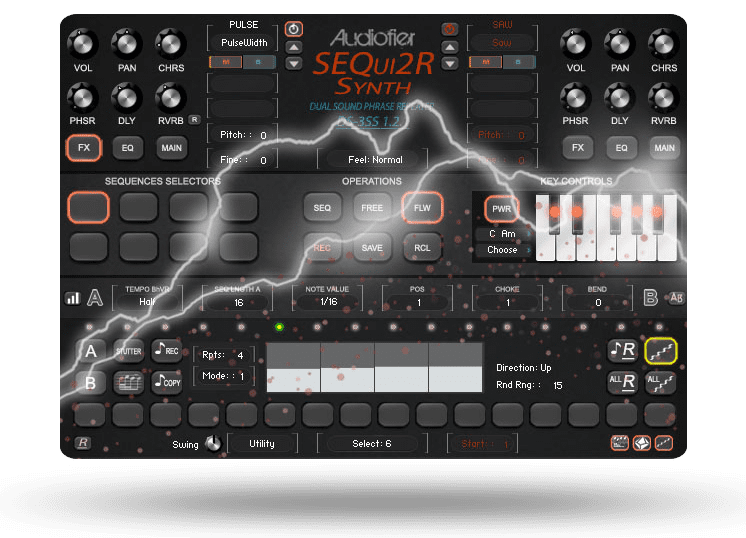 "Sequi2r Synth" is the perfect tool for breathing life into a track, from subtle background pulsing rhythms and ambient soundscapes to classic 80's synthpop and thumping EDM!
Additionally, thanks to it's incredibly flexible step sequencer and massive selection of effects and filters including Chorus, Phaser, Delay, Reverbs, Flanger, Rotor, Bus Compressor and Cabinet Simulation you are in total control of your sound!

The sonic manipulation possibilities of "Sequi2r Synth" are endless, the only limit is your imagination!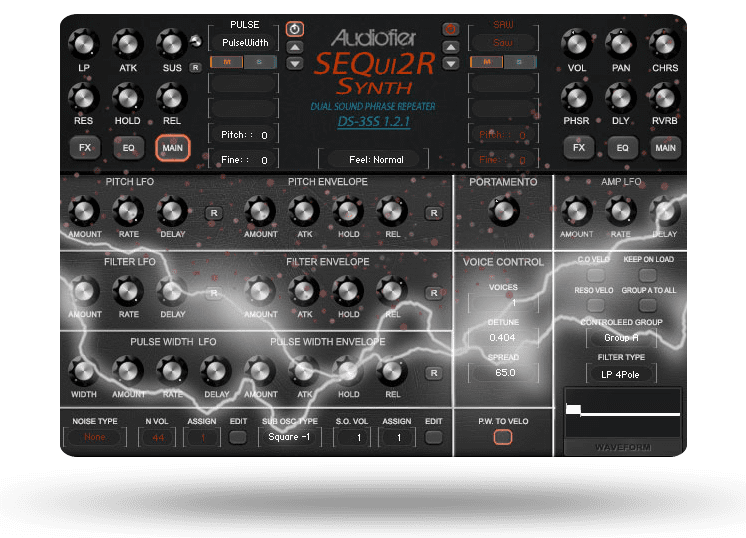 Watch SEQUI2R EX In Action
SEQui2R SYNTH Facts
• Two separate sound engines with 660 sound sources.
• All four Expansions included.
• One additional Sub Layer per Sound Engine brings a total of 4 sounds per Phrase.
11.35GB NCW File compressed.
• 8 programmable phrases per patch, with step-able Filters, Distortion, Lo-Fi, Pitch Bend, Volume and and Pan.
• Key/Scale Control keeps your phrases in the desired scales and keys. Major, Minor, Diminished and Whole-tone scales are provided.
• 10 User programmable scales available per patch.
• Portamento, Stutter and Ornamento per step.
• Reverse-able and Random notes per step.
• Randomisation of Sounds, StepFX and phrases.
• Import and Export of Phrases plus StepFx and User Key/Scales.
• Midi Notes Midifile Drag & Drop export.
•Includes Chorus, Phaser, Delay, Convolution Reverb per engine and a Master Digital Reverb.
• Selectable LP or HP master Filters per engine.
• Automate-able Step effects, even at a phrase level.